Well it took a year but I have finally finished (almost) lol Flints flight cage.
I put it away downstairs until the summer as I have no garage and have to have all my saws and tools outside to do all my cutting, perches, branches etc...
In the next week I will be cutting a 18"x8 hole in the top (and covering with SS screen) for a light (possibly UV) for winter time. The cage is in a room on the north side of the house and the solid top makes it a bit dark even with the room light on. Otherwise I am slowly getting Flint used to it, a few hours a day and within a week he already feels at home (though he was terrified of it the first few days)
My favorite feature we added (the anti-bite swing door) 3 dishes on the outside and 3 dishes on the inside and it swings around so I can change food/water without putting my hand in there. Both sides open fully which makes it so easy to move things around, and it has a bottom slide out tray for the bottom paper. It is also on wheels and top cage separates from bottom drawers unless I need to take it out and power wash it. Outside was painted to match the trim in the computer/spare room he is in but inside is raw - untreated wood and melamine for easy cleaning.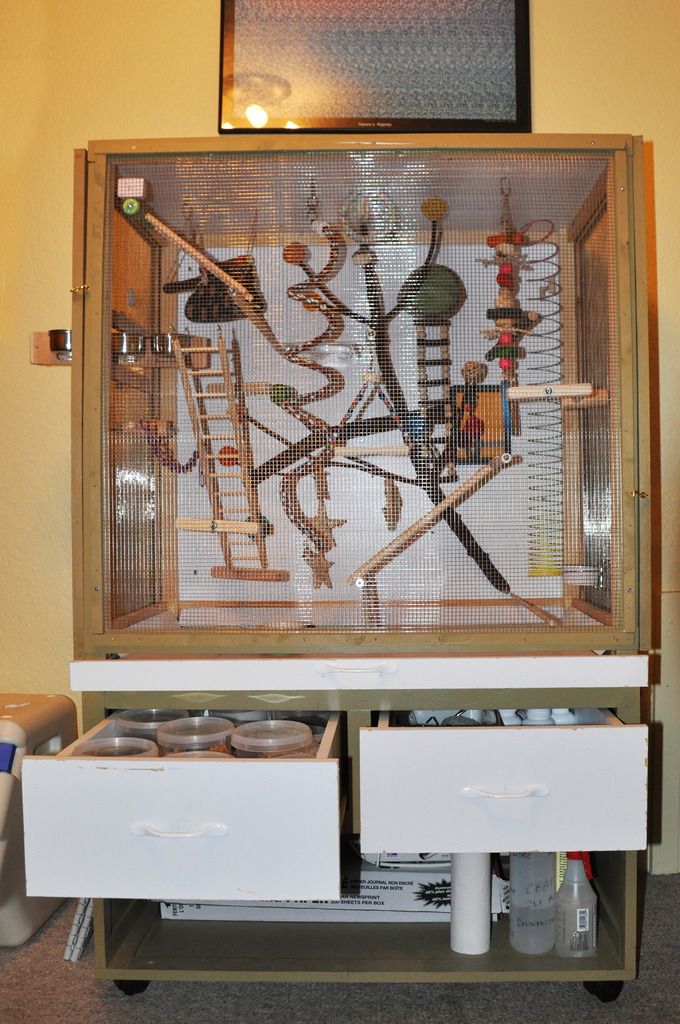 LOVE having the drawer space, previously in Rubbermaid tubs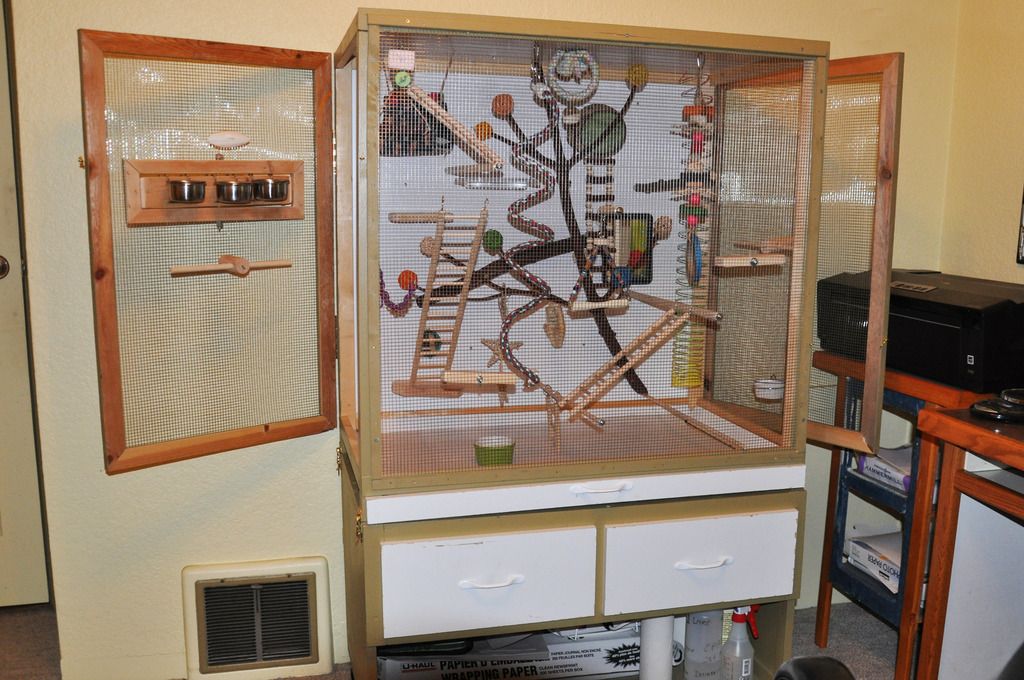 Easy access to everything, glad my dad suggested we make both sides open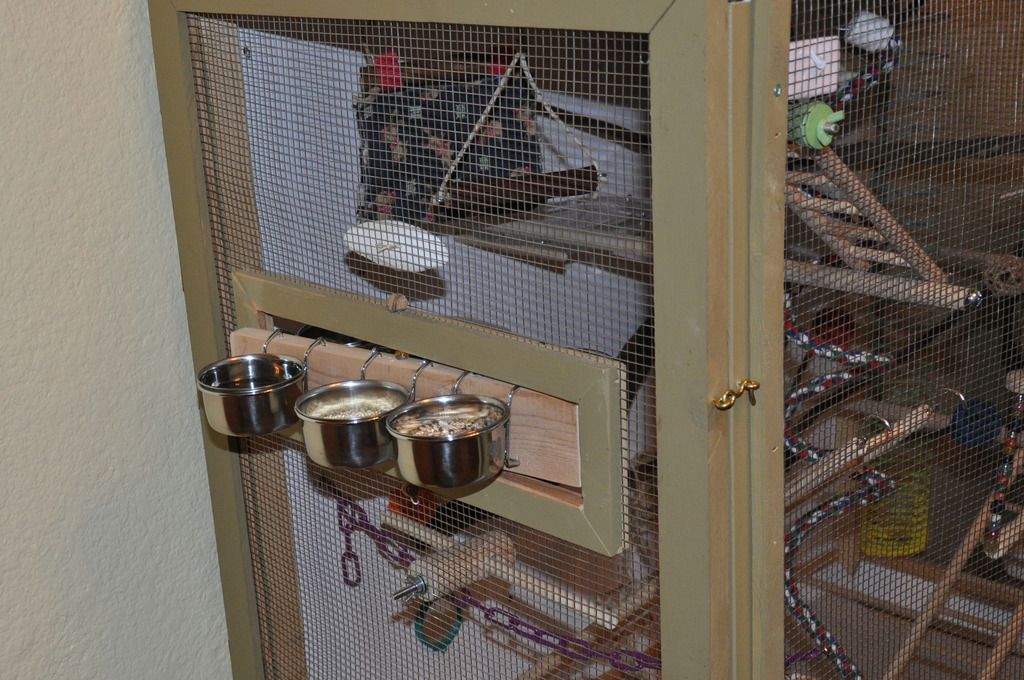 The swing door...swings both ways. All hardware inside is stainless steel - the only brass is on the outside where little beaks can't reach.
Ahhhh no more bitey the hand that feeds you little turd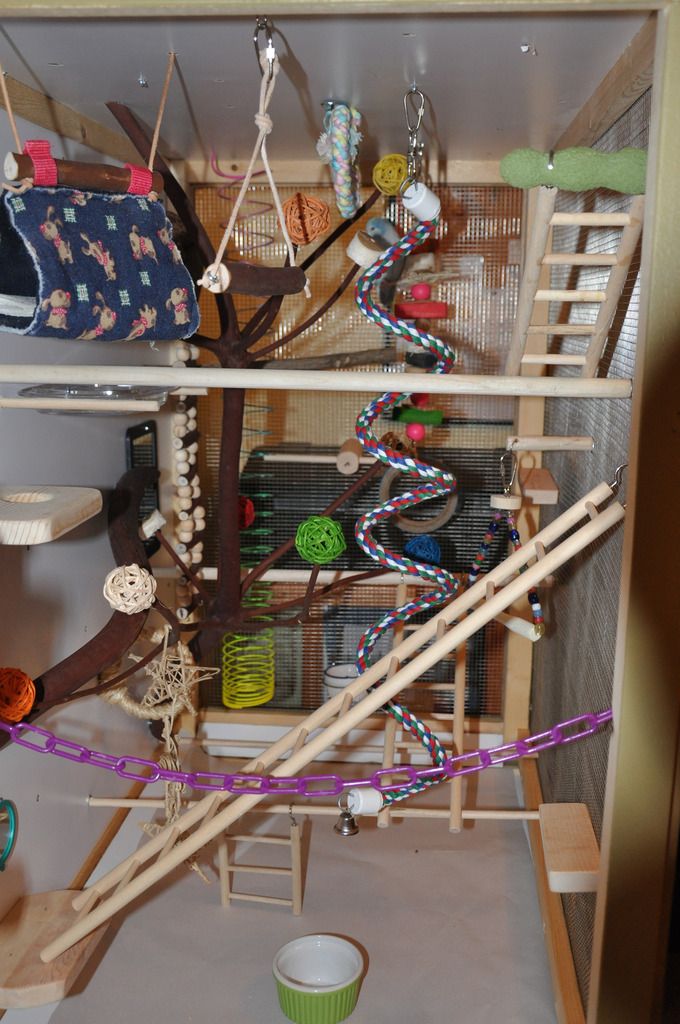 If you look closely you can see teensy Flint on the branch in the back of the picture.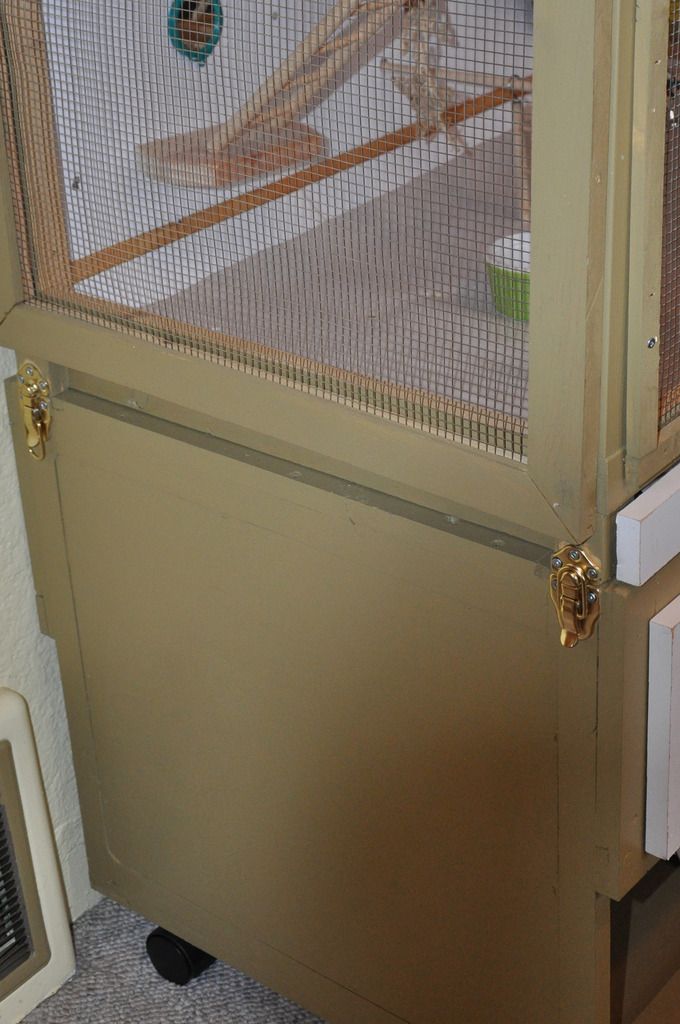 Clips on and off for deep cleaning