Well, here he is! I could not be more pleased. Oliver is absolutely darling.
I was SHOCKED at how LITTLE he is! My English Budgies would have DWARFED him, lol...
I have not been around a real, live Parrotlet for quite some time, obviously. I've only ever seen one up close and in person once, in a very nice bird store in Rehoboth Beach, Delaware. All my other "experience" with Parrotlets has come from books and videos. So Oliver looked TINY to me! Hardly bigger than a hummingbird! I had to giggle when I got my first glimpse of him. He's like a little birdie toy!
The breeder had an urgent family situation to deal with this afternoon, and could not be at home, so her husband transferred him to me instead. (She offered to change our appointment time, but I wanted to stick with the plan, so I would have time to get Oliver settled over the weekend before going back to work on Monday morning.)
Her husband is a REALLY nice man, but he is not a bird person. So it was up to me to get little Oliver out of his cage and into my travel cage.
Well, I could tell right away that Oliver is no shrinking violet! He was dying to come out of the cage, and climbed right onto my hand and would have taken off exploring had I not gently restrained him.
I was able to get him into my little travel cage, and into my car, with no problem. Here he is in the travel cage on the front seat: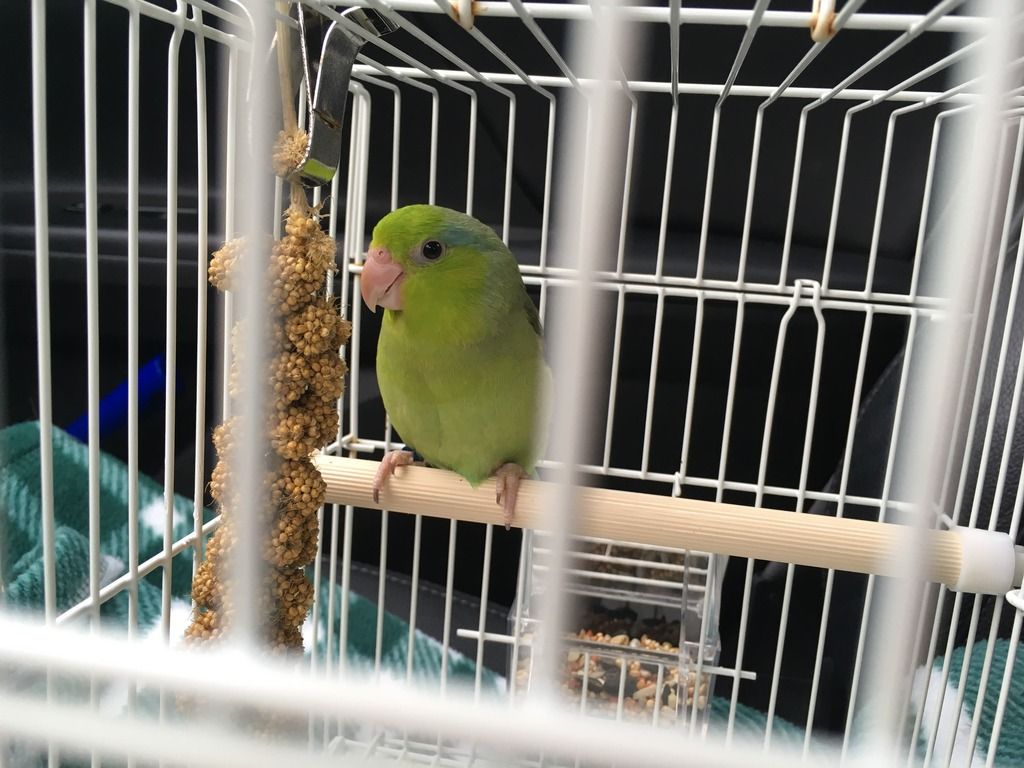 We had a rather harrowing one-hour drive home, with crazy rush hour traffic, constant road work, police sirens, bumpy roads, you name it. It was very stressful, but he handled it like a champ! I talked to him the whole way, and he munched on millet and climbed the cage bars.
When we FINALLY got home, I got his food and water dishes filled, and let him come out of the travel cage. He stepped right up onto my finger. He stayed there for few minutes, but then began eyeing his nearby "big cage" and I could tell he was going to try to fly to it. His wings were just clipped, so I figured it was time to put him in there before he hurt himself.
WELL, it took him about 10 minutes to try out three of his four swings, eat some pellets, drink some water, climb all over at least half of the cage exploring, and finally settle down INSIDE a food dish to gorge himself on some seed. He is still sitting there eating, 15 minutes later!
I don't think I needed to worry so obsessively about setting up his cage as a baby cage at first. He climbed all over the place, hung upside-down, and even flew from swing to swing like a pro. I am amazed! I AM going to keep the layers of fleece on the bottom for a few weeks, in case he falls, but he seems quite capable of using the regular food dishes.
Here are some photos: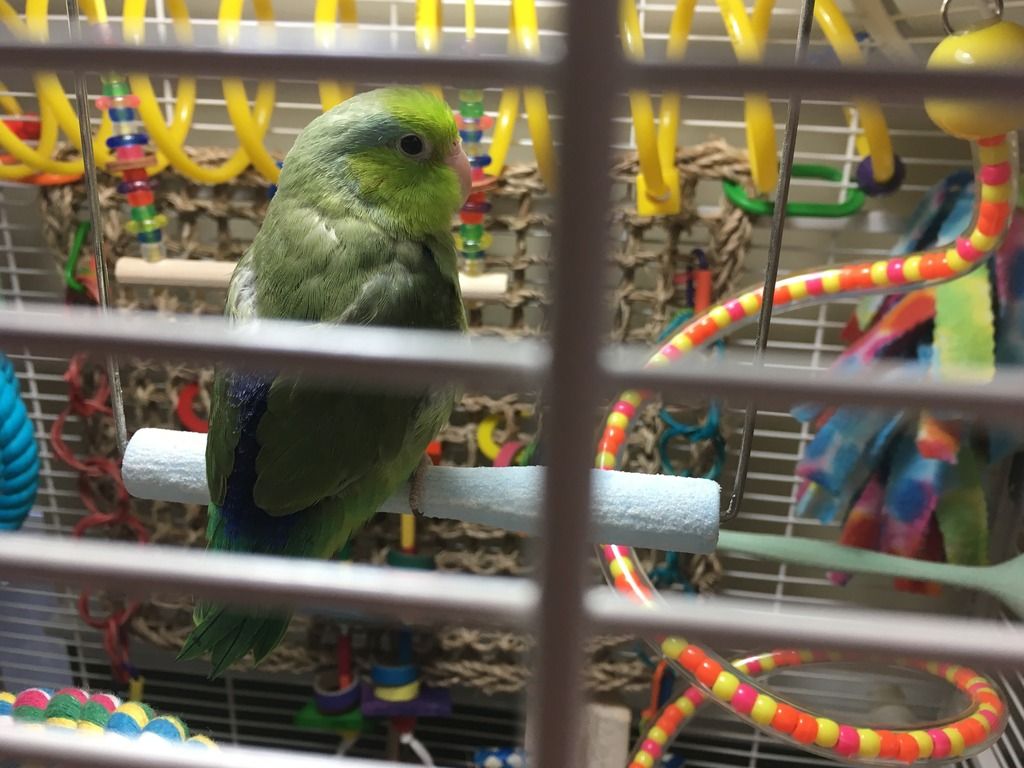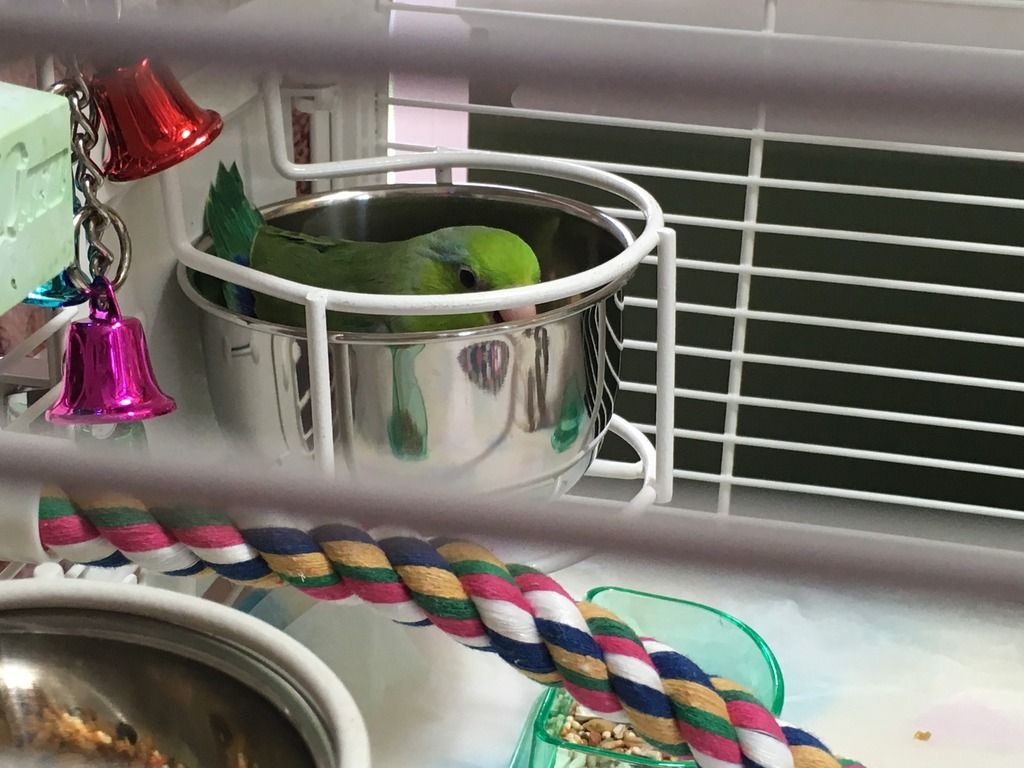 I can't believe he is finally here!