I finally remembered to post some photos of Olive's acrylic-fronted cage as requested. Though I actually ended up getting hold of the plastic version (from the Habitat Defined range, also by Superpet) and I'm sticking with this one for now. This was her summer setup.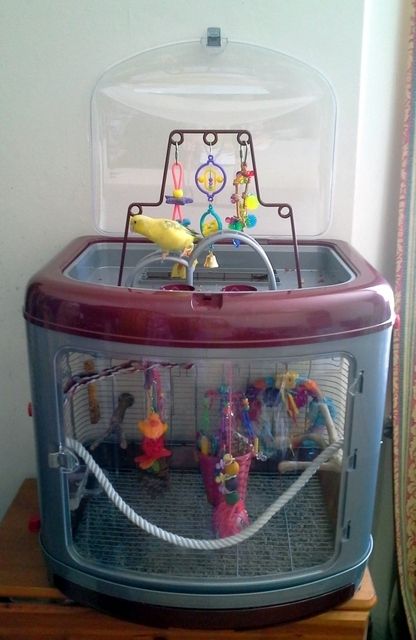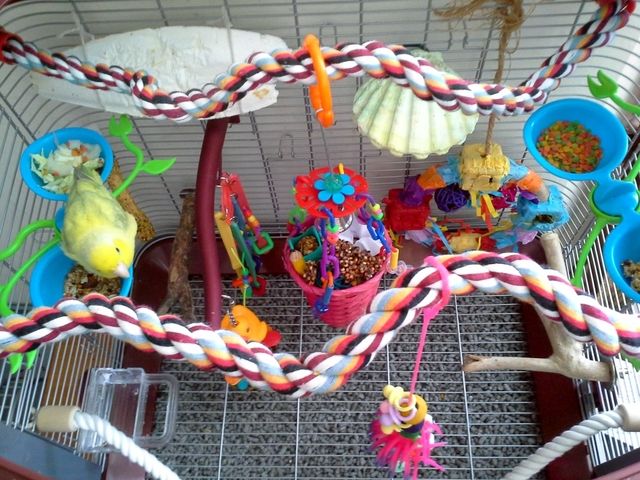 And this was her Christmas setup!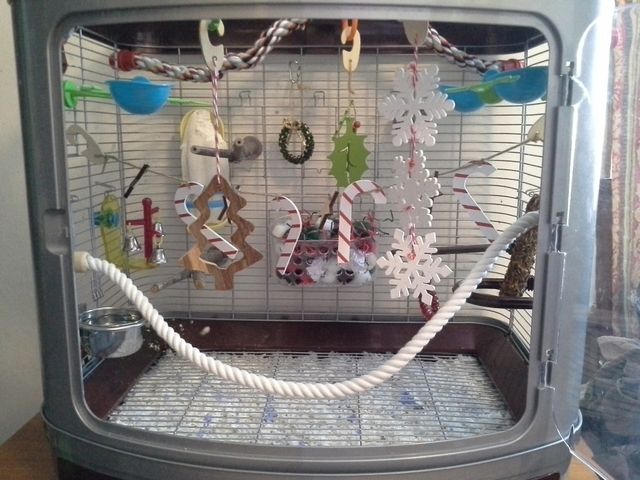 On the day I moved her into it, she did fly into the door once. She was very surprised but she didn't hurt herself, and she didn't do it again! Now she has no problems telling the difference between door open and door closed. Personally I really like this cage. It's super easy to clean and the unobstructed view is really nice.